This Saturday, the Tamale Hut reading series (Run by current fiction MFA-er
Bernie Cox
) continues its run of combining thought provoking, always-entertaining readings with
Michelle Obama's favorite food
. This month's reading features two editors of the recently released anthology
Men Undressed: Women Writers on the Male Sexual Experience
, Cris Mazza and Gina Frangello.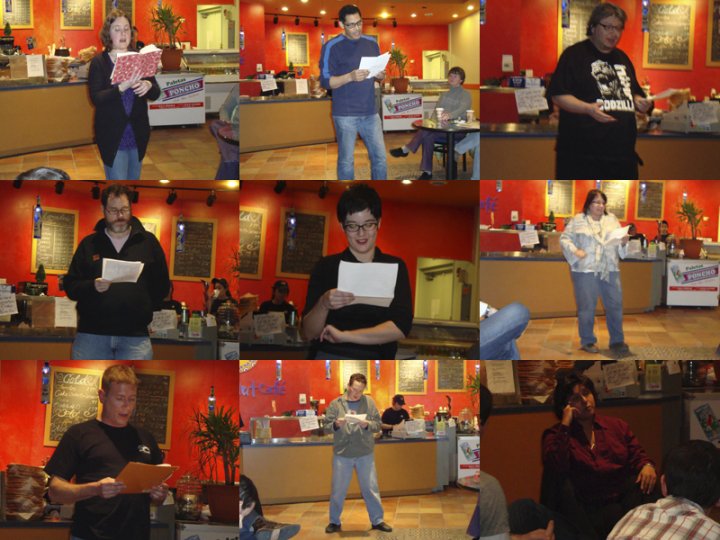 Science has proven that readings are 300 percent more riveting in the presence of Tamales.
Both Cris and Gina are authors in their own right.
Cris Mazza
has authored sixteen books, most recently Various Men Who Knew Us as Girls, a novel. Her other fiction titles include Waterbaby, Trickle-Down Timeline, and Is It Sexual Harassment Yet? In 1995 & 1996, Mazza was co-editor for the original Chick-Lit anthologies: Chick-Lit: Postfeminist Fiction, and Chick-Lit 2: No Chick Vics. In 2006, her essay "Who's Laughing Now: Chick Lit and the Perversion of a Genre," explaining the co-opting and corrosion of the title, appeared in Poets & Writers Magazine. In addition to fiction, Mazza also has published a memoir, Indigenous: Growing Up Californian, and has another hybrid memoir, Something Wrong With Her, forthcoming from Jadid Ibis Press. A native of Southern California, Mazza grew up in San Diego County. She currently lives 50 miles west of Chicago and is a professor in the Program for Writers at the University of Illinois at Chicago.
Gina Frangello
is the author of three books of fiction: My Sister's Continent; Slut Lullabies, a ForeWord magazine finalist for 2010′s Best Book of the Year; and A Life in Men, forthcoming from Algonquin Books in 2013. The longtime editor of the literary magazine, Other Voices, she now serves as the Executive Editor of its book imprint, Other Voices Books, which she co-founded in 2004. She is also the Fiction Editor of the popular online literary collective, The Nervous Breakdown.
To miss out on this would lead to a saturday night devoid of intellect, humor, and most terribly, tamales. The reading happens this Saturday, November 12, at 7 PM at the
Tamale Hut
.